| truthaholics
Given the travesty that is American justice, WikiLeaks' founder is entitled to seek asylum and well-advised to fear extradition.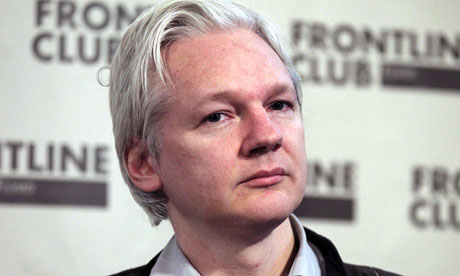 WikiLeaks founder Julian Assange, who has taken refuge in the Ecuadorian Embassy in London. Photograph: Finbarr O'Reilly/Reuters
If one asks current or former WikiLeaks associates what their greatest fear is, almost none cites prosecution by their own country. Most trust their own nation's justice system to recognize that they have committed no crime. The primary fear is being turned over to the US. That is the crucial context for understanding Julian Assange's 16-month fight to avoid extradition to Sweden, a fight that led him to seek asylum, Tuesday, in the London Embassy of Ecuador.
The evidence that the US seeks to prosecute and extradite Assange is substantial. There is no question that the Obama justice departmenthas convened an active…
View original post 4,142 more words